Total Station Monitoring
Remote Control Trimble S Total Station Monitoring System
---
The SETTOP M1-15 is a communication device for remote Total Station monitoring for use with a Trimble S series Total Station with Finelock. Designed to work independently and autonomously in topographic monitoring projects, the SETTOP M1-15 can be connected via Wifi, Bluetooth, Radio, Ethernet, or GSM with SETTOPSurvey's exclusive IST Connect cloud service. Based on the SETTOP M1 receiver, though without the integrated radio and GNSS/GPS technology, the SETTOP M1-15 allows you to directly connect various additional sensors and record complete and precise measurements in any project you undertake. Thanks to this unique feature, the SETTOP M1-15 can do much more than a traditional GPS modem. In addition, its compact design and anodized aluminum casing make the SETTOP M1-15 both light and robust, and its IP67 certification for resistance to dust and moisture guarantee its functionality in all weather conditions.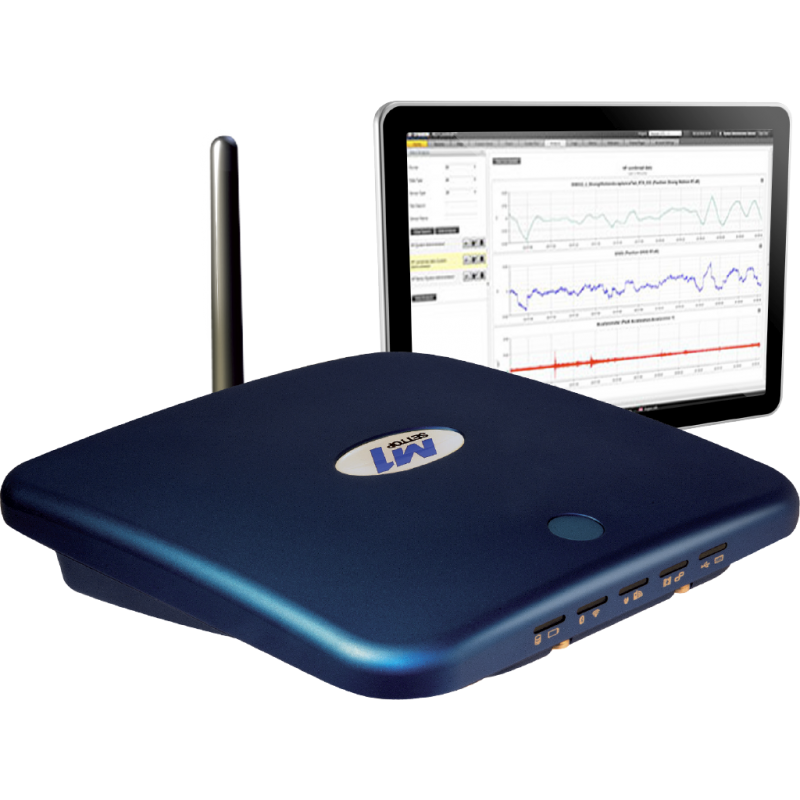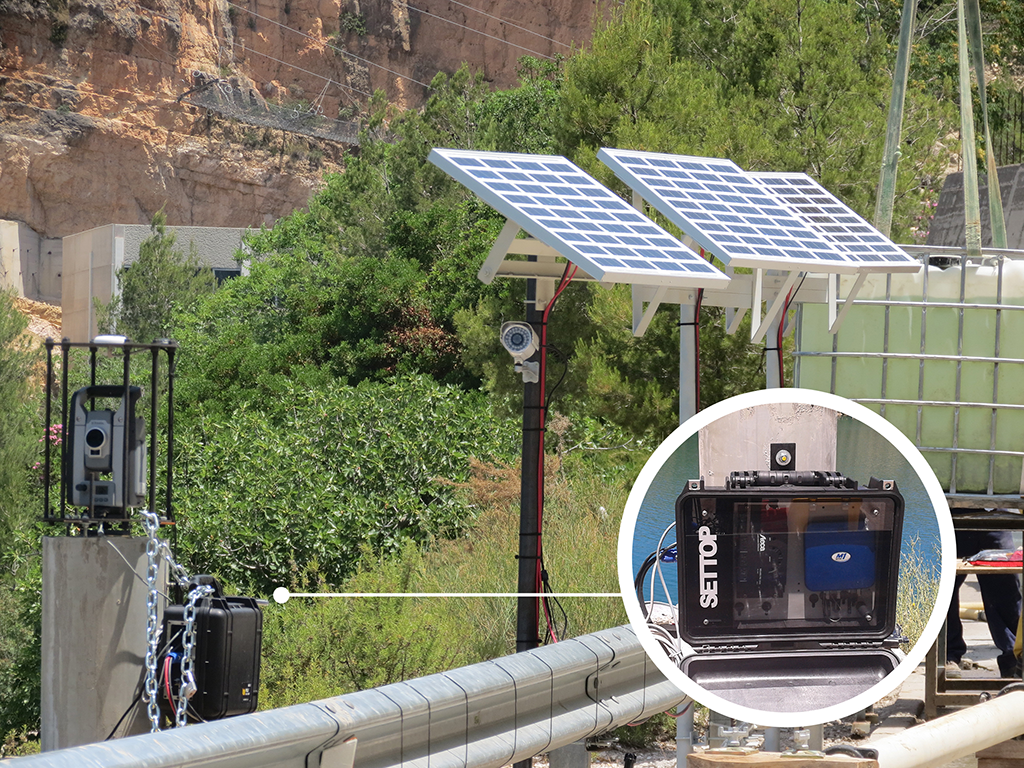 How do I use the SETTOP M1-15?
Designed specifically to autonomously control any Total Station from the Trimble S series with Finelock, the SETTOP M1-15 is the perfect tool for topographic measurement in engineering and mining projects. It offers continuous oversight of deformations or movements that require static monitoring. Additionally, and thanks to its particular characteristics, the SETTOP M1-15 also facilitates dynamic monitoring, allowing you to control the positioning of moving elements that have to be placed in specific locations as in, for example, bridge hoisting tasks. Thanks to its connection with a high-precision Total Station like the Trimble S series, the SETTOP M1-15 allows you to completely and remotely control the monitoring of an area and any movements, and simultaneously manipulate data received in real time with third-party software.
Benefits of the SETTOP M1-15
A product of SETTOPSurvey's commitment to continuous innovation in the development of our topographic monitoring equipment, the SETTOP M1-15 allows you to remotely monitor any Total Station from the Trimble S series, during both static and dynamic monitoring tasks. This has made it an extremely useful tool in engineering and mining projects.
Facilitates the installation of a 24h/day, independent monitoring system.
All data measurements are stored in the internal memory.
Continuous internal monitoring of the automatic functionalities (Watchdog).
Automatic power-up. The system restarts automatically after any loss of power or break in the electrical current.
Security. Designed to minimize virus attacks (OS Linux).
Precision. Automatic detection of connected sensors.
Low energy consumption. The apparatus enters hibernation mode between data registrations.
Configurable without software (WebUI).
Compatibility. Multiple power connection modes and data transmission options (Wifi, Ethernet, Cable, Bluetooth, USB, etc.).
Flexibility. The system accepts multiple configurations.
Savings. Avoid the purchase of expensive and uncontrollable fixed IPs. SETTOP M1-15 only requires a SIM card with data and a dynamic IP, thanks to SETTOPSurvey's exclusive IST Connect service.
Resistance. Single-piece anodized aluminum casing is lightweight and small in size.