1988 – Topograf v1.0
Computerized data dumping application. It allowed you to dump field data on a computer and then process the data in CAD, bend it and print it. No longer available.

1995 – Settop NiCd 12V/5AH
Five amp field battery that allowed the continuous use of total stations during a full working day. No longer available.

1996 – Software TopoWind
Developed from the Topograf v1.0 on Windows with upgraded visuals that implemented a new module for editing and representation of layout axes. No longer available.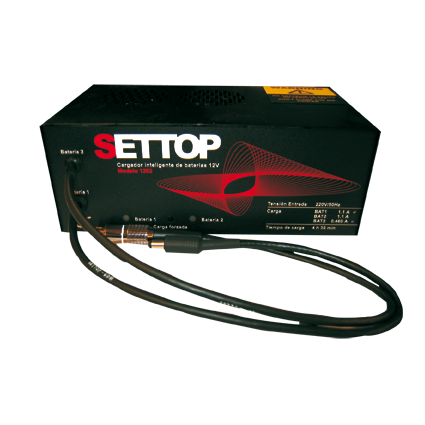 1997– Charger 1202
Intelligent charger with charge and discharge process to prevent the memory effect.

1997- Data cable adapter
RS232 powered data cable to transfer data from geodimeters and Trimble controllers to PCs. Available.

1997 – Pigtail Cables
Cables specifically designed for surveying applications. Available.

1998 – Software Menu98
Data dump software for geodimeter/Trimble total stations with self orientation process, edit and format conversion to CAD files/field notebook for loading stake-out points. No longer available.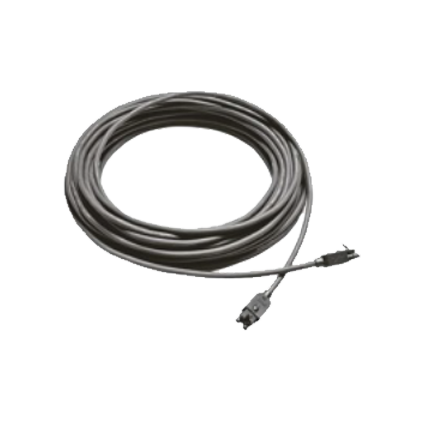 1998- Custom cables
High quality, anti-acid design, teflon covers and separate sections for communication and power supply. Available.

2000- Software Menu 2000
Further development of the Menu 98 with a new transformation module and a layout axis module for total stations and Geodimeters and Trimble controllers. Available.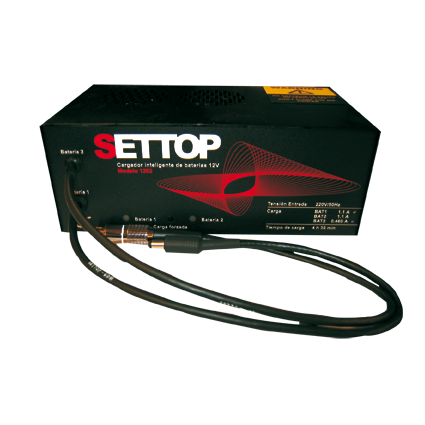 2003 – Land Surveying accessories
Land Surveying accessories, Designed specifically for surveyors. Available.

2005 – Data Convert
Software to simplify the process of file conversion and data transformation for day to day axis work. Compatible with office software and Trimble equipment. Available.

2006 – GPS AL-102 RTK
First dual-frequency GPS receiver developed and manufactured entirely in our laboratories. L1/L2/L5 centimetric precision, compact and the lightest product on the market.

2006 – RM3D
 Advanced system for measuring topographical and track parameters: monitoring, control, data collection and stake-out of rail track.

2006 – Auscultation Software
Software developed for monitoring earth and structural movements. Via the use of total stations and GPSs, data from one or more terminals can be monitored thereby ensuring complete geometric control of any possible movements over time.

2008 – SETTOP GPRS Kit
Integrated Kit for connection to VRS networks through the Internet with Trimble field controllers TSC2 and Recon.

2009 – SETTOP Repeater
Solution that allows you to work with CORS networks in areas of limited reception for GSM/GPRS transmitting of differential corrections via radio to users.

2009 – Bridge Thrust Software
Software that allows geometric control during bridge thrust. Allows you to monitor data taken from total stations and GPSs on a PC with reference to the axes of the project.

2010 – Control Box 3D
System for remote monitoring that lets the users control and obtain data in real time from equipment stationed at a large distance.

2010 – Positioning Boxes Software
Application for positioning terrestrial or maritime boxes.

2010 – Positioning Vertical Dikes Software
Software that allows geometric control for positioning and anchoring of boxes that form vertical dikes.

2011 – SETTOP RM3D LIGHT
Advanced system for measuring parameters of track and topography, incorporating distinct methods of measuring.

2011 – SETTOP M1
First GNSS receiver that integrates all the solutions for land surveying and engineering in one device.

2012 – SETTOP Trimble SDK
Applications for Trimble ACCESS: Levelme and Athletics

2012 – SETTOP Applications Package
Set of field applications and office utilities for surveying and engineering that supplies specific solutions for highly specialized jobs.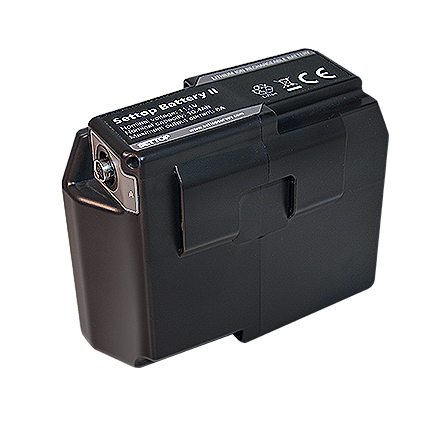 2016 – SETTOP Battery II
The new generation of Settop batteries, which are compatible with most total station, GNSS receiver and Laser Scanner brands in the market.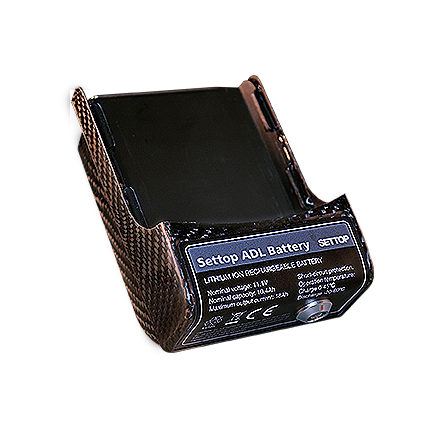 2016 – SETTOP Battery ADL/TDL
The newly designed carbon fibre battery combined with the latest Lithium Ion technology, revolutionises the concept of power supply for these radios.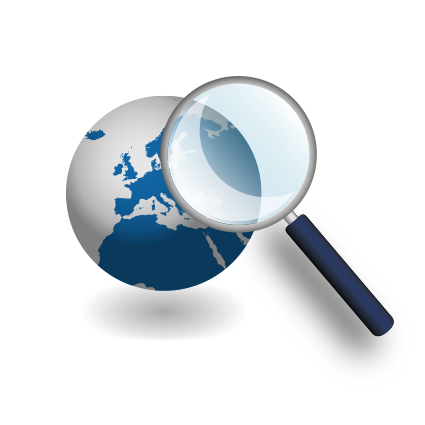 2017 – SETTOP IST Connect
Settop IST Connect allows you to easily access, manage and communicate with your topography equipment through the Internet.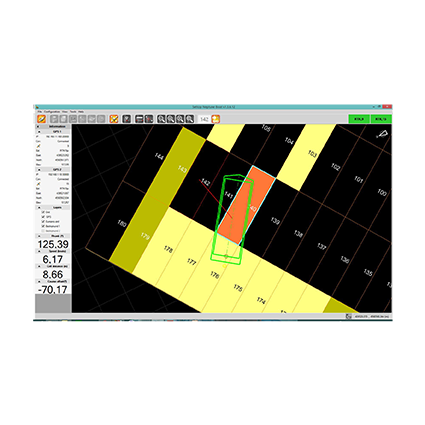 2018 – SETTOP Neptune Software
Software for maritime works: guided system for dumping material in maritime works, positioning software for cranes, 3D floating caissons placement software.